13th Virtual Billy Penn Philly Quizzo! Test your local knowledge and win a prize — 6:30 p.m. Wed., Oct. 21
---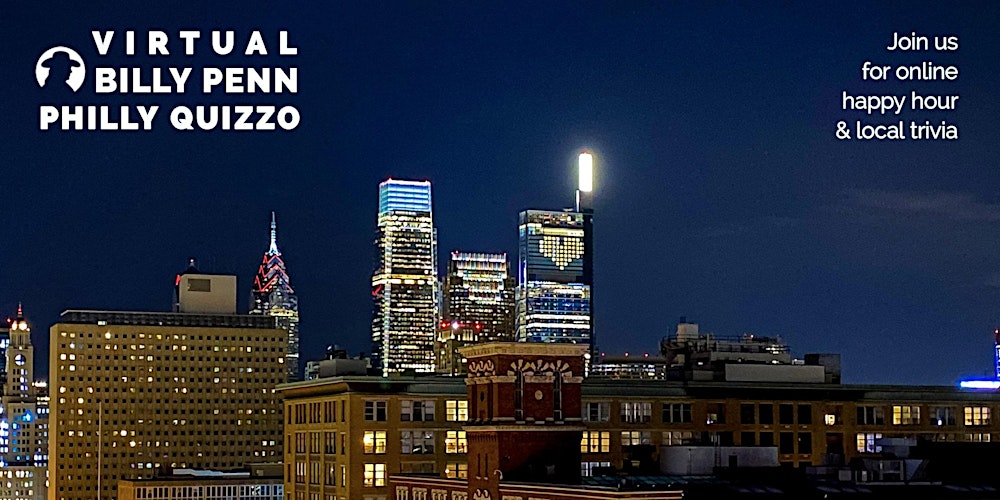 Love local history? Keep up with the news? Then you'll have fun testing how well you know Philadelphia with our monthly virtual pub trivia night. The evening features tunes by DJ Bounce Gawd between rounds to keep the happy hour vibe. Pick your teams in advance — high score wins a $50 gift card to a local restaurant or bar.
Like all our Philly Quizzo events, we'll feature 3 rounds of questions:
Round 1 – Philly Past
Round 2 – Philly Present
Round 3 – Philly Future
Please note: ADVANCE REGISTRATION IS REQUIRED TO PLAY. When you RSVP online here, we'll send you two important things:
1) Zoom meeting invite, so you can join the session where we'll be hosting the game
2) Link to each of the answer "sheets" you'll use to submit your responses during the game (we'll send these out again the day of the event)
The event is free, but optional donations to our nonprofit newsroom are welcome and encouraged!
FAQ * FAQ * FAQ * FAQ * FAQ * FAQ
— Can we play in teams?
You can form a team with as many people as you want, in any location, as long as you find a way to coordinate on a single answer sheet.
— Does each person need to register individually?
Each device you want to watch/listen on should get its own ticket.
A household can chose to all gather around a single laptop, or you could each watch on your phone and then collaborate offline on answers, designating one person to submit them.